*New* in the Store :: The Voice Biz Handbook :: The Business of Voiceover
Posted by jharris in Store
The Voice Biz Handbook
All about the business of voiceover and voice acting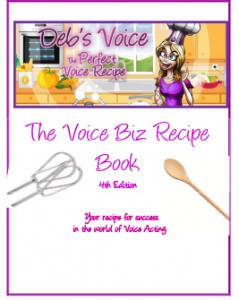 Click the button below to purchase
Once you've purchased your download, please look carefully at the Confirmation page for the link containing your download.

Please check your "junk" mail folder for any notifications from our site. Your download notification email may be in there.

Also, under the Menu item "Store", you will see Purchase Confirmation, and Purchase History. Once you've made your purchase, you will be able to find your download link(s) there.
It will be towards the bottom of the page.